Welcome to your 31-day March Fitness Challenge Rockstar!
As the warmer days are already nearby, I was reminded of the inevitable weight-loss & bikini body challenges that would hit the scenes right before the month of June – and honestly, I thought: "Damn, aren't people sick & tired of the quick fixes, the yo-yo dieting, the "all-or-nothing" mindset when it comes to leading a healthy & fit lifestyle? Why not be healthy, energized, strong, happy & confident all year long? Why not treat our bodies like a temple all of the time?"
Many peeps out there believe that being "healthy" & sticking to a training routine is too hard & they're afraid of missing out on LIFE – but how can one enjoy life fully, living in an unfit, unhealthy & enslaved body & mind?
You've got to shift your perspective if that's how you feel about fitness – because quite frankly, embracing your body is truly empowering! It doesn't mean that you cannot have a piece of cake, or that you NEVER EVER get to skip a workout, it simply implies that you are committed to feeling and YES, looking your best – what's so scary about becoming the best version of yourself? To me, missing out on all of that greatness is what's freakin' scary.
Alright – now that that's out of my system – are you ready to COMMIT TO BE FIT IN MARCH?
Before you get started, make sure you bookmark this page for future references as we'll be updating it with your weekly workout schedule!
Join the "March Miss Fit" Fitness Challenge
**Print out your 31-day March Workout Calendar below**
Print your March Workout Calendar (pdf)
Your Additional FIT-Tools!
1. Subscribe to our Newsletter (right below) in order to receive your Free Daily Fitness Logs + new articles & extra goodies straight to your inbox!
2. Grab your free Inspirational POWER Posters HERE!
3. Get the most out of your March fitness challenge!
"You are what you eat" – True, but you are also what you think… I don't believe in dieting as you might already know, but I do believe in fueling your body like a pro & cultivating a healthy & sustainable relationship with food. It's time to fuel our bodies smarter & learn how to eat for both optimal results AND pleasure (yes, pleasure aka eating food that you actually love, is key to lasting change too). The Body Fuel System takes a mindful approach to nutrition & provides you with all the necessary tools to transform the way you view health & food so that you can finally get in shape & stay in shape while enjoying the journey. I'm a BIG fan!
If you are tired of dieting, feeling deprived, confused and even frustrated about nutrition, this NON-BS COMPLETE guide to clean eating goes hand-in-hand with our workout program!
>> Fuel your Body for Optimal Results with: The Body Fuel System!
Meet "The Betty Rocker" – founder of the Body Fuel System!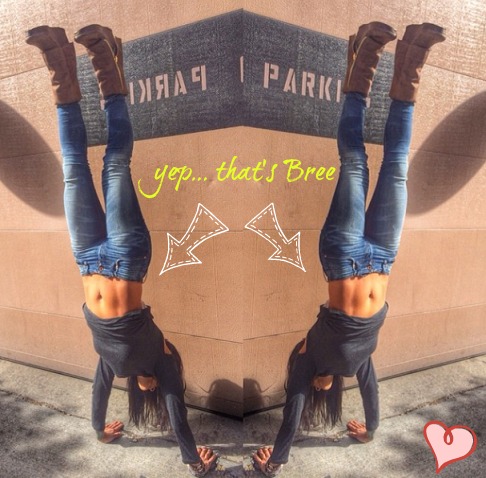 4. And finally, don't forget to keep us posted on your progress over on Facebook & Twitter using the #MarchMissFit hashtag!
March Fitness Challenge Guidelines & Tips
Follow our March Workout Calendar: all workouts will be linked to their source every upcoming week, so make sure you bookmark this page & print out your workout calendar above!
Use the #MarchMissFit hashtag on social media (Facebook, Twitter and Instagram, etc.) to share your progress with the rest of the community,
Rest at least TWICE a week: feel free to add 1-2 additional recovery days as needed (more isn't necessarily better, you want to focus on the quality of your workouts while giving your 100% during each session). If you decide to workout 3-4 times a week, make sure to balance out your training program, you don't want to end up doing 3 upper body workouts consecutively. In case you need help with modifying the workout program to your needs, you can reach out to me any time!
As you know, diet is a huge part of the equation when it comes to getting in shape and seeing quick and lasting results, no matter how hard you train and push yourself, if you are not fueling your body properly, according to your specific goals, you might get disappointed with your results. Browse through our healthy recipes & diet tips or grab a copy of "The Body Fuel System" to get your hands on a complete 30-day healthy eating guide that will assist you in getting into the best shape possible during this month's challenge and way beyond…
To get an idea of how many calories you should be consuming on a daily basis, depending on your unique goal (fat loss, maintenance, muscle growth, etc.), go ahead and calculate your daily caloric needs for an estimate.
* REWARD YOURSELF We encourage you to set up a reward system. Taking care of your body & feeling like a million bucks is surely a reward on its own, on top of that, we suggest you set mini weekly rewards that will help reinforce your new habits. Here are a few examples: get a new hairdo, enjoy an afternoon pampering yourself, get yourself a new workout outfit, take a healthy cooking class, create a new & inspiring workout space in your home, schedule a photo-shoot session, make yourself a badass vision board with all of your big juicy dreams & goals, etc.
* GET YOUR MIND RIGHT Long term success all starts from one place… yep, your mindset. Let's face it, you might be feeling motivated & determined right now BUT you will inevitably be facing triggers & challenges along the line that can slow down your progress or even cause you to stray away from your commitment – this is where "mind fitness" comes into play!
Learn how to recognize your triggers, expect them instead of convincing yourself that you won't have any this time around – prepare for them, have a backup plan & learn how to forgive yourself if you "fall off the wagon". The secret to lasting change isn't perfection, it's about not self-sabotaging yourself for slipping and standing right back up instead.
Set up for success with the right beliefs. Treating your body like a Queen (or King) isn't about deprivation, as long as you feel this way, it will be nearly impossible to stick to your goals. You need to move forward from a place of self-love & abundance instead. Always remind yourself of how rewarding & pleasurable your new lifestyle actually is, even if it is challenging at times…
Setting up daily rituals is one of my all-time favorite tool for staying on track and setting up the right intentions for the day. You can Create your own rituals or try some of my favorites HERE.
March Fitness Challenge – Workout Schedule
WEEK 1 **Workout Breakdown**
WEEK 2 **Workout Breakdown**
WEEK 3 **Workout Breakdown**
WEEK 4 **Workout Breakdown**
WEEK 5 **Workout Breakdown**
MFS Suggests…
---
A 30-day Eating Guide to Your Best Body Ever!
Discover the best-kept secret in the food marketing industry and uncover the strategies that will effortlessly shed pounds off your body. The Body Fuel System comes with a 30-day customized weekly eating plan, a weekly shopping guide, a weekly food-prep guide, healthy fitness recipes, Betty Rocker's top 5 ab-shredding moves, additional tips & tricks to keep you lean and much more. Click HERE for more details.